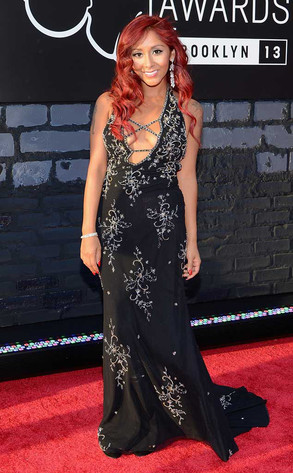 Larry Busacca/Getty Images for MTV
Snooki is, once again, slamming those who are critical of her 50-pound weight loss following the birth of son Lorenzo.
"People are jerks," the 25-year-old mom tells InTouch. "I don't look emaciated—I look healthy!"
She adds, "My arms still jiggle when I wave! I'm 4-foot-9, which is the size of a third-grader, so weighing 96 pounds is normal for me."
Snooki, who admitted she was at her heaviest weight of 146 pounds during her Jersey Shore days, credits her slimmed-down figure to intense workouts at the gym with a trainer.