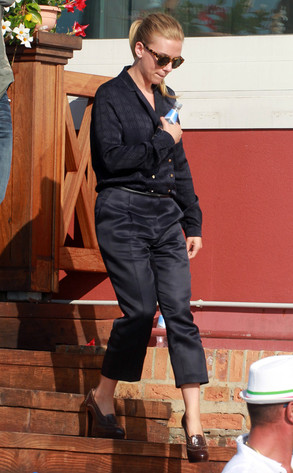 La Pira / Brussa / Splash News
Scarlett Johansson has the engagement glow.
The blond beauty was spotted on her way to the airport from the Venice Film Festival today, shortly after the news that the actress' boyfriend Romain Dauriac popped the question hit the Internet.
A casual ScarJo wore a navy blue blouse and matching pants, brown heels and her hair tied back in a ponytail as she left the event. Dauriac, who accompanied his leading lady to Venice, was not seen with Johansson during her departure.