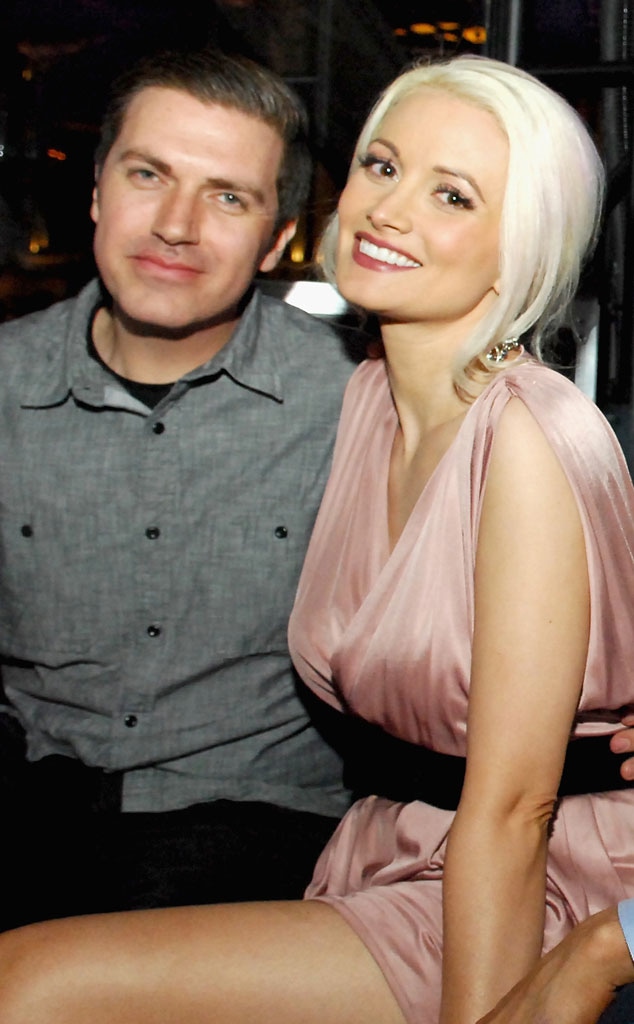 Bryan Steffy/WireImage
As if Holly Madison wasn't already going to feel like a princess on her wedding day...
The former Peep Show star is planning to tie the knot with Pasquale Rotella next week at Disneyland, sources confirm to E! News.
This really makes perfect sense, seeing as how many times we've seen Holly dressed up as a Disney character—including Alice in Wonderland for her bachelorette party last month—or wearing Disney pharaphernalia. 
For instance, while pregnant with daughter Rainbow, she donned a form-fitting Sleeping Beauty gown for a Halloween party at Disneyland in October and she channeled Tinker Bell in December at a performance of The Nutcracker in Las Vegas.
Holly previously confirmed to the Las Vegas Sun that they would be getting married on Sept. 10—and now the big day is right around the corner!
She has been sharing pictures—including one of an elegant, one-shoulder gown with a tight bodice, flowing train and sweeheart neckline—captioned "Rapunzel Wedding" on her blog.
Holly and Pasquale welcomed Rainbow in March and announced their engagement in June. (No, he didn't pop the question at Disneyland, but during the Electric Daisy Carnival in Vegas, which is kinda theme-parkish, at least.)
Their daughter may be a little young to walk down the aisle as a flower girl, but we bet she'll still be wearing a party dress fit for...well, you know.
—Reporting by Melanie Bromley & Holly Passalaqua