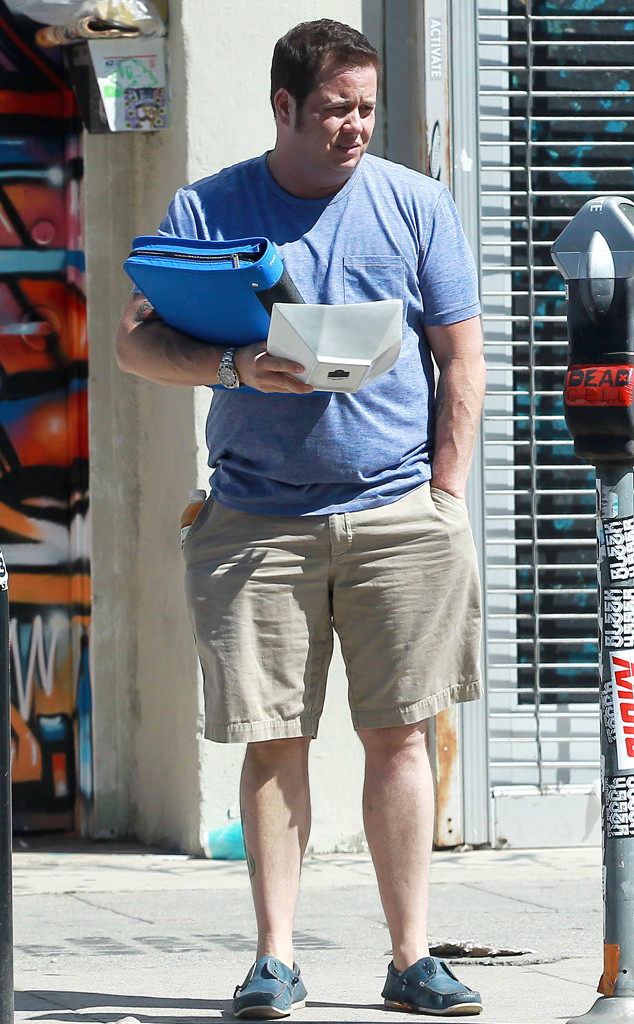 Sam Sharma/PacificCoastNews.com
Good for Chaz Bono.
Cher's 44-year-old son is looking better than ever—and must be feeling that way, too, as he apparently has not lost sight of his previously stated goal of losing 80 pounds.
A binder-toting Bono was photographed out yesterday in L.A. outside an actors workshop, casually dressed in shorts and a T-shirt that showed off muscled arms.
He told People in May that he was "feeling really good" after shedding 65 pounds, 15 short of his goal, and that was thinking that he'd like another shot at Dancing With the Stars.