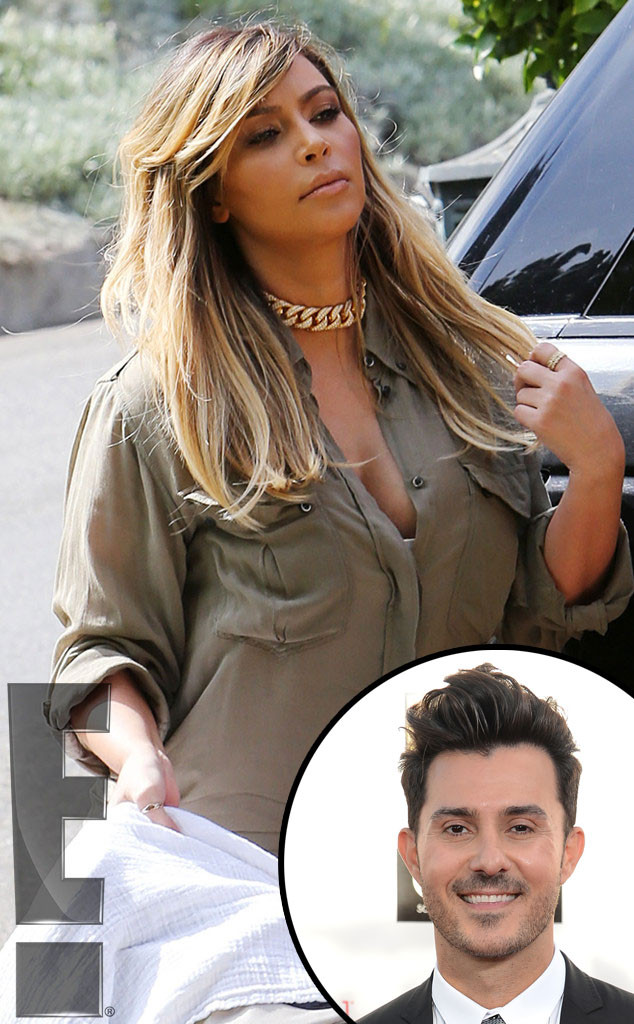 Brooks / Splash News
When you're the Kardashians, hair maintenance is a family affair!
And the close-knit clan's go-to man when it comes to coloring their locks is Andy LeCompte salon's George Papanikolas, who recently transformed Kim Kardashian into a blond bombshell and also lightened her sister Khloé Kardashian Odom's locks.
Given his relationship with the Kardashian gals, he has quite a bit of insight as to what we can expect from Kim and her family members' manes in the months to come.
So, can we count on Kim sticking with her light locks?
Not according to Papanikolas!