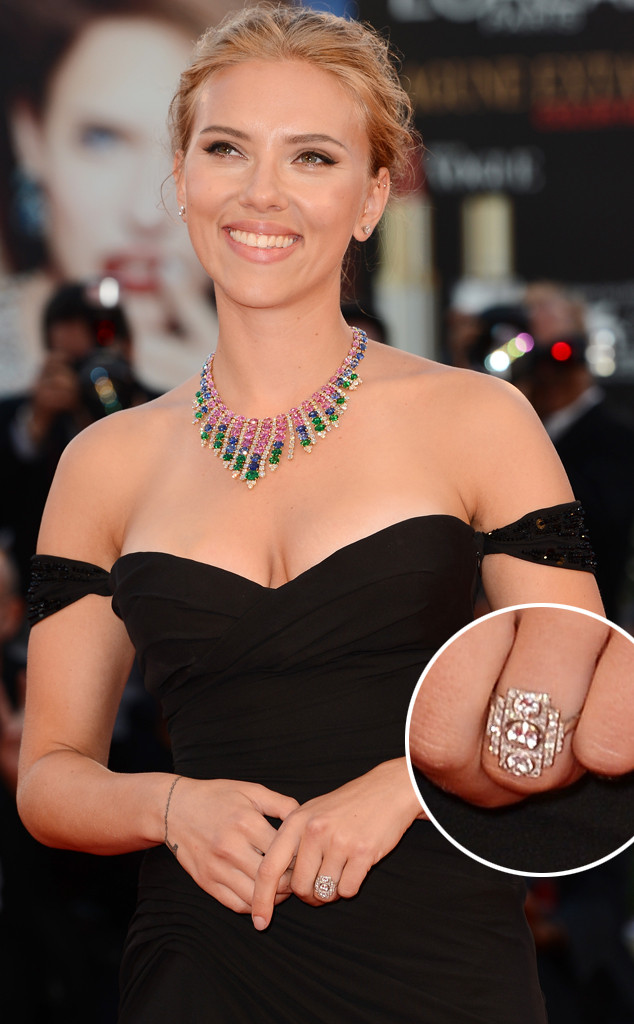 Ian Gavan/Getty Images
Bling bling!
Congratulations are in order for the lovely Scarlett Johannson and her handsome French journalist fiancé Romain Dauric, and she's got the incredible diamond ring to prove it!
The actress flaunted her sparkly token of affection on her ring finger at the Venice Film Festival while promoting her latest film, Under the Skin, and we couldn't take our eyes off that rock!
Now this is what we call love!
The gorgeous Art Deco ring is certainly impressive and unlike anything we've seen before in recent celebrity engagements.