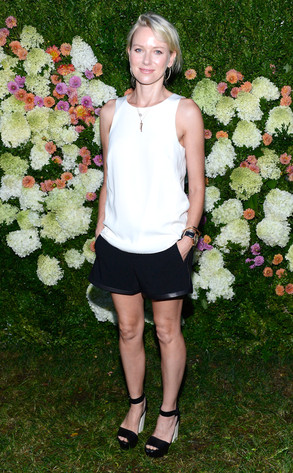 Kevin Mazur/Getty Images for Baby Buggy
What happened?!
That's exactly what British radio host Simon Mayo wondered himself after, according to him, Naomi Watts up and walked out in the middle of an interview for his weekly film program, Kermode & Mayo, on BBC Radio 5.
"A first for me and @wittertainment as Naomi Watts walked out of an interview! She seemed a tad uncomfortable with the questions. Shame," Mayo tweeted yesterday.
The veteran presenter claimed to have no idea what prompted the sit-and-dash.