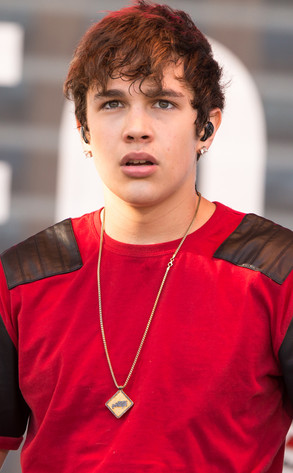 Michael Stewart/WireImage
UPDATE: Third time's a charm for Austin Mahone, who passed his driver's test on Thursday. "I FREAKING PASSED!!!" he tweeted, "AHHHHH I'M SO HAPPY...STREET LEGAL!" Congratulations, Austin!
It looks like Austin Mahone will be a backseat driver for a little bit longer than expected!
The YouTube sensation had a disappointing start to his Wednesday as he took to the roads for his driving test.
After he asked his 4 million-plus Twitter followers for some good luck, the 17-year-old heard the words every teenager dreads to hear: You didn't pass your driving test.
"I failed," Mahone tweeted. "She told me to stop singing in the car." Well, that's certainly not the worst advice one can receive from an instructor. But lucky for Mahone, the singer was able to get a rare second chance.