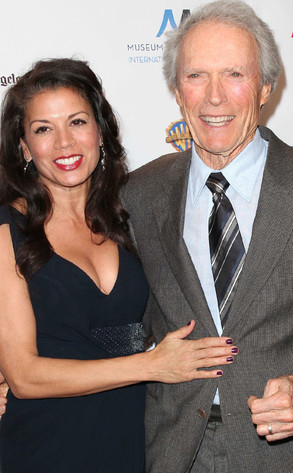 Krista Kennell/Sipa Press
They say it's best to forgive and forget, and that's precisely what Dina Eastwood is learning.
Following the announcement that she and husband Clint Eastwood were ending their 17-year marriage last week, the brunette beauty has taken to Twitter to vent her frustrations and feelings as she goes through this difficult time.
And it looks like her housekeeper, who was often seen on her E! reality show Mrs. Eastwood & Company, has been dishing out such sage advice that Dina had to relay it to her fans.