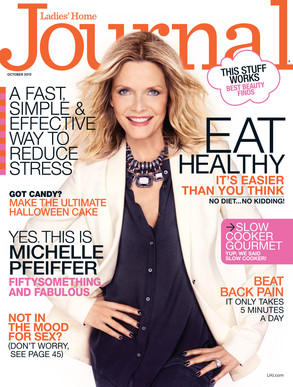 Ruven Afanador/Ladies Home Journal
Michelle Pfeiffer is proving once again that age is just a number.
The stunning actress opened up to Ladies Home Journal revealing that she does not need to look "young anymore."
"Once you get over a certain hump there actually is less pressure," Pfeiffer said. "You can begin to look great for your age," she said.
And that she does!
"I've moved over to that other side—I'm 55, which is a little too close to 60, but looking great for my age is okay now," she added.