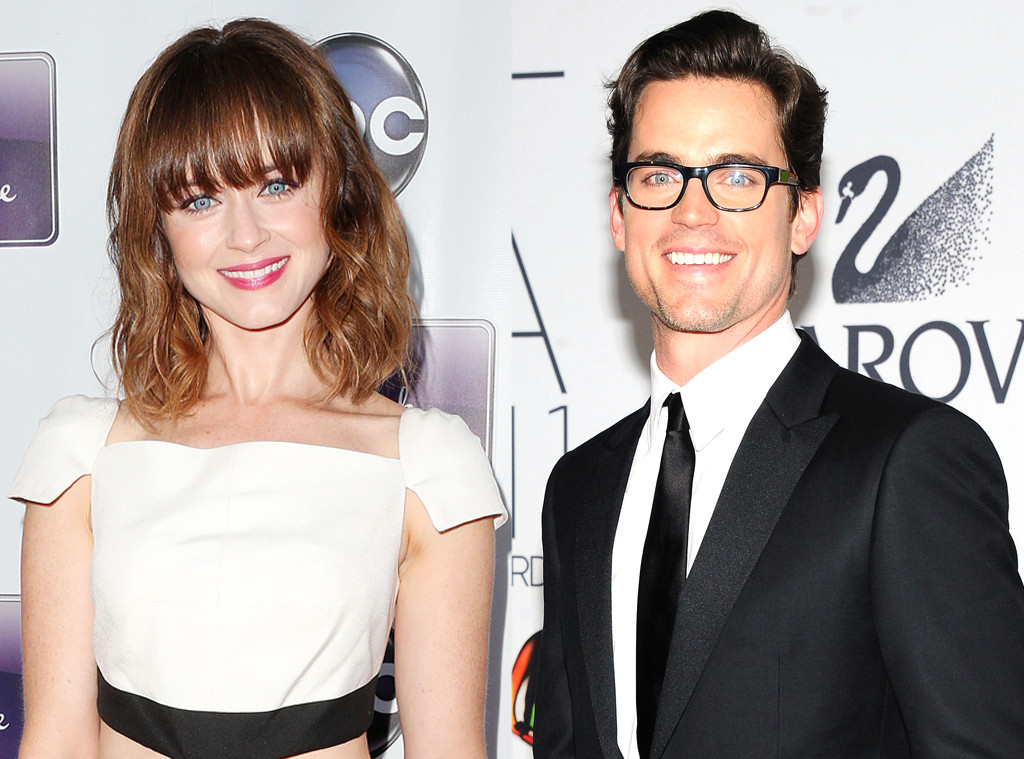 Frederick M. Brown/Getty Images/Jamie McCarthy/WireImage.com
Well, it was bound to happen.
Sure enough, soon after it was announced that Charlie Hunnam and Dakota Johnson were cast to play the leads in the film adaptation of Fifty Shades of Grey, an online petition was created in hopes of getting the roles recast.
In fact, nearly 18,000 fans have already signed the petition that specifically asks (or would that be demands?) that Matt Bomer and Alexis Bledel be cast ASAP.
The petition at Change.org reads: "Matt Bomer is the PERFECT DESCRIPTION OF CHRISTIAN GREY AND ALEXIS BLEDEL IS THE PERFECT ACTRESS TO REPRESENT ANASTASIA STEELE and if THEY ARE NOT, NOBODY WILL BE And I read the whole trilogy and I can assure that Matt is the perfect actor for this movie and Alexis too. So please PLEASE, all of the GREYsessed and Bomerettes in the world NEED those actors. They always will be for us the Christian Grey and Anastasia Steele. WE CAN DO ANYTHING GUYS, ANYTHING."
Stephen Lovekin, Frazer Harrison/Getty Images
Of course, some folks are quite content with Hunnam and Johnson, namely author E.L. James herself.
"I am delighted to let you know that the lovely Dakota Johnson has agreed to be our Anastasia in the film adaptation of Fifty Shades of Grey," James tweeted on Monday, Sept. 2, later adding, "The gorgeous and talented Charlie Hunnam will be Christian Grey."
A source also told E! News that James is "very happy" about the selection of Hunnam, saying, "She is obsessed with Charlie's work!"