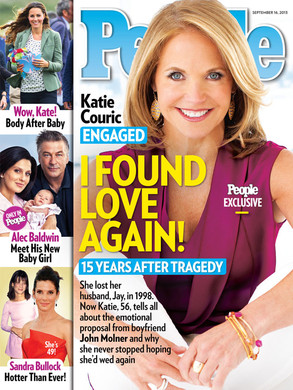 People
The latest member of the Baldwin clan is getting her closeup.
Alec Baldwin and wife Hilaria are featured on the cover of this week's People with newborn daughter Carmen Gabriela—giving the world the first good glimpse of their bundle of joy less than two weeks after her birth.
And boy is she precious!
For the former 30 Rock star, having a baby at the ripe old age of 55 has given him a second chance at fatherhood and avoiding the mistakes he made raising 17-year-old daughter Ireland, whom he had with ex-wife Kim Basinger.