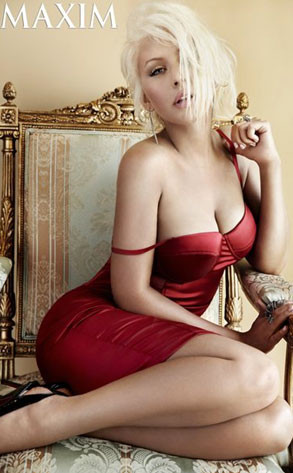 Mark Liddell/Maxim
Christina Aguilera definitely has us singing her praises. Especially when it comes to her fabulous figure, which the 32-year-old songstress is graciously flaunting in the October issue of Maxim.
"I'm such a down-to-earth girl, I'm comfortable in just a jersey and boy's underwear," the Voice coach tells the magazine. "Trying too hard to be sexy is the worst thing you can do. Sexiness should be effortless."
Well, she's certainly proving that here as she easily manages to show off her slimmed-down look.
And while Aguilera has made a name for herself thanks to an amazing ability to belt out a tune, the Grammy winner insists a guy doesn't need to be able to sing to turn her on.