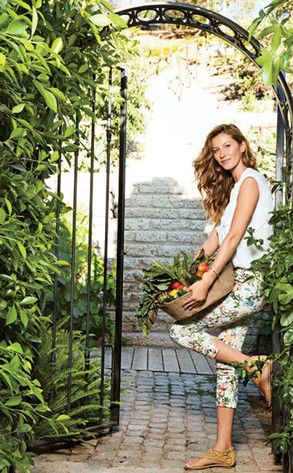 Architectural Digest
Tom Brady and Gisele Bündchen are living large—but sustainably so.
The NFL superstar and his supermodel missus have splurged on a $20 million megamansion in Brentwood, Calif., that is now gracing the cover of the October issue of Architectural Digest.
And it's even got a moat!
But as the magazine's editor-in-chief, Margaret Russell, told Today Wednesday, Sept. 4, that the architectural aim of Tom and Gisele's gorgeous 14,000-square-foot residence is all about being one with the environment.
"Tom Brady literally opened the door to me and took me through the house and I found out how committed they are to an eco-conscious lifestyle. It made the story even more special," Russell told co-anchor Savannah Guthrie while offering a sneak peak inside.