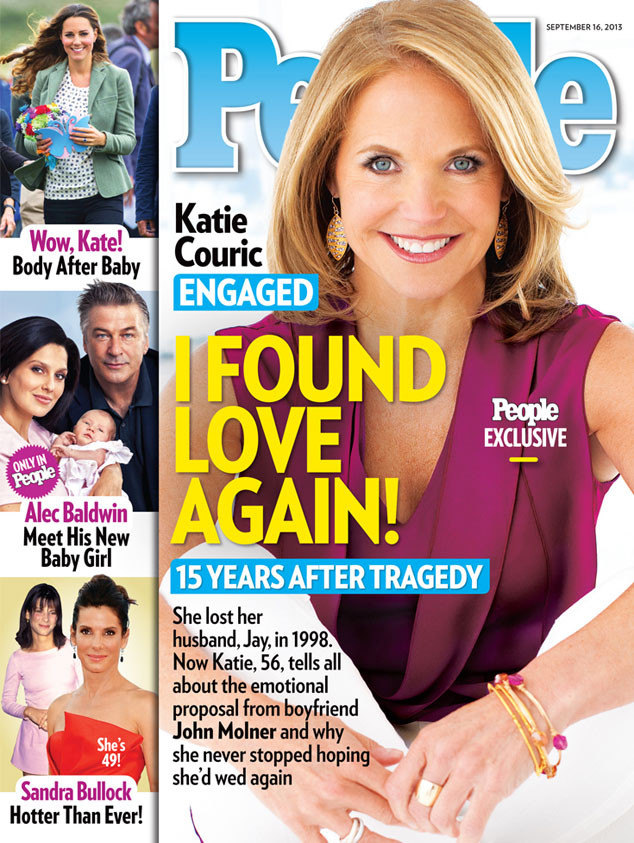 People
Katie Couric couldn't be happier about her engagement to John Molner, but when her financier beau popped the question in East Hampton, N.Y., over Labor Day weekend, she didn't quite get what was going on.
"He said that there was a reason he'd brought me there to the beach, and that he loved me and was committed to me, and I said, 'Yeah, I know that, you didn't have to bring me here to tell me that,'" the 56-year-old bride-to-be and Katie host says in People's Sept. 16 issue.
"Finally he said, 'Couric, I'm trying to propose to you,'" she says, "and I was stunned."