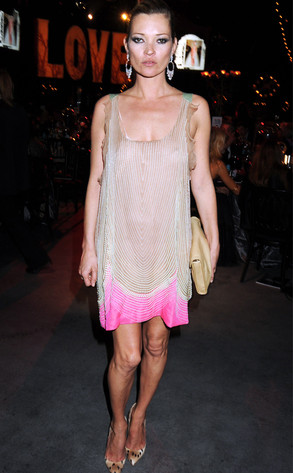 Dave M. Benett/Getty Images
Here we thought Kate Moss was against the whole social media thing.
And maybe she was (or slightly still is), but there's at least one program that she enjoys using, however that's probably because the supermodel still maintains some sort of privacy while using it.
During an interview with Interview magazine, Moss revealed that her daughter, Lila Grace, is a fan of Instagram.
"My daughter loves Instagram," she told the mag before admitting, "I mean, I do Instagram but I've only got 25 followers."