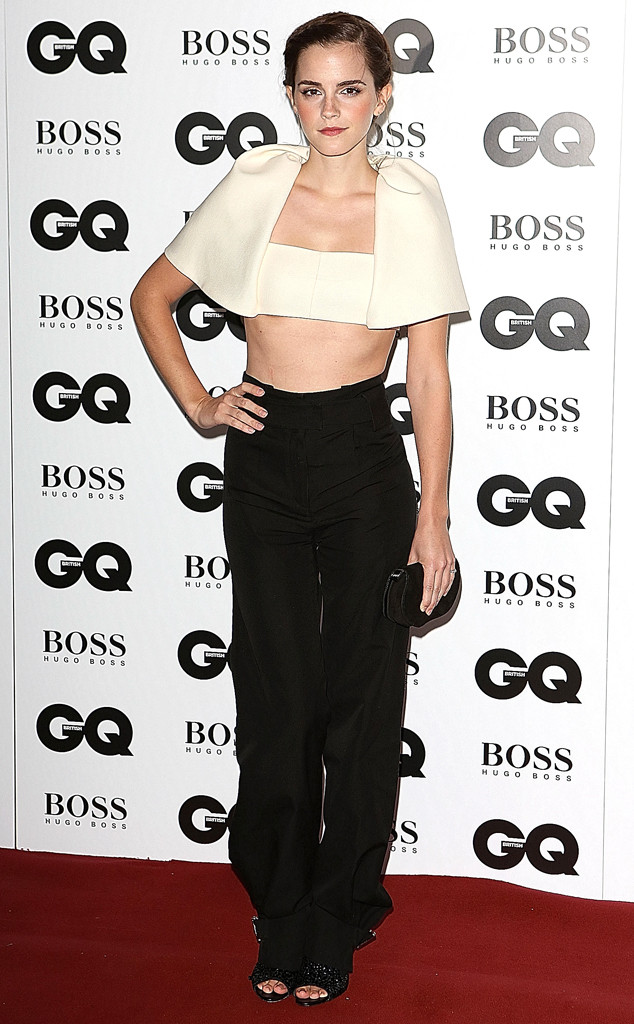 Tim P. Whitby/Getty Images
Watch out Miley Cyrus, you're queen of the crop top status is in serious jeopardy!

Emma Watson has had a lot of sexy red carpet looks including a few cutout dresses, but on Tuesday at the 2013 GQ Men of the Year Awards in London she debuted her first ever midriffs top—and yes, it was both stunning and sexy.
Keeping with her usual elegance, the crop top was paired with high waisted trousers (both by Balenciaga). But there was still plenty of skin exposed—more than we ever seen from the Harry Potter star before in fact.