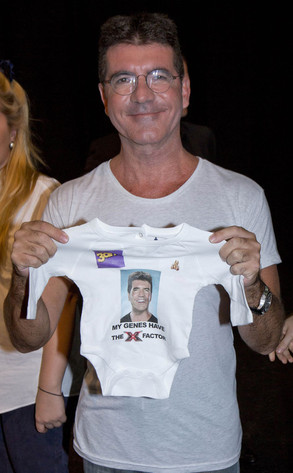 Mirrorpix / Splash News
We all know Simon Cowell is "proud to be a dad." Now, the X Factor judge reveals he's going to be "a good dad" too.
While chatting with the BBC, the soon-to-be father confidenty said, "I am good with kids because I like kids. I really do like them and I listen to them."
He added, "Once I got used to [becoming a father] I did get excited. I think I will be a good dad, so I'm excited."
But don't expect Cowell to be on diaper duty.
"I'm not doing that, 100 percent absolutely not going near that," he insisted.
News broke back in June that Cowell and Lauren Silverman are expecting a child together.