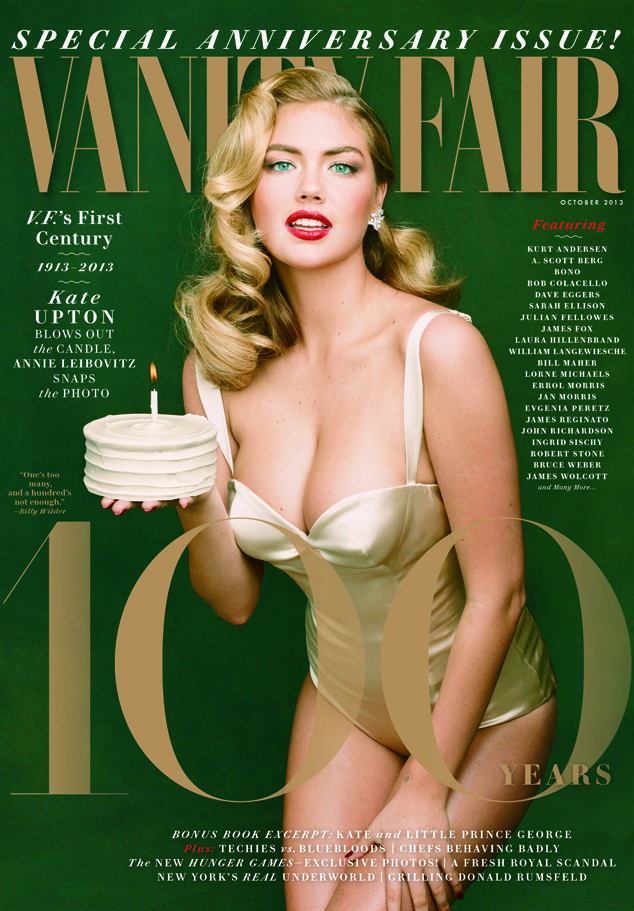 Annie Leibovitz/Vanity Fair
Happy anniversary, indeed!
A Hollywood icon is gracing the cover of Vanity Fair's 100th issue.
Well, kind of.
The magazine, which launched back in 1913 with its original title of Dress & Vanity Fair has tapped modern-day bombshell Kate Upton to dress up as the legendary Marilyn Monroe for its milestone issue.
Clad in a satiny champagne-colored one-piece, the model rocks Monroe-inspired retro curls and a sultry red pout, as she seductively leans over a birthday cake with a single candle on it.