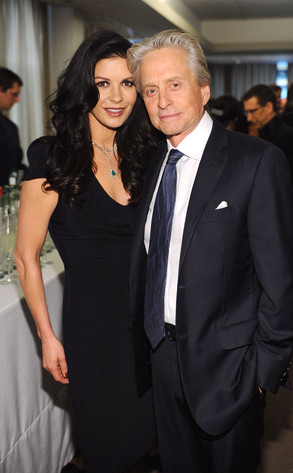 Courtesy: Stefanie Keenan/Getty Images for GREY GOOSE
Michael Douglas is insisting there is no "crisis" when it comes to his marriage.
While attending the premiere of the Liberace biopic Behind the Candelabra in Berlin on Monday, the subject of his reported separation from wife Catherine Zeta-Jones was brought up as he spoke to the media.
"I have a crisis at home?" the actor is quoted by USA Today as saying. "No, I think the press has a crisis. We are fine. My wife and I are fine."
The Oscar winner added that it is a "temporary separation," before noting, "But the press, it give you stuff to write about."