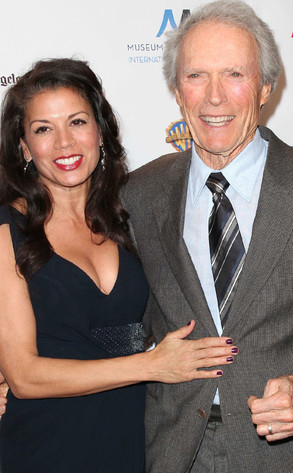 Krista Kennell/Sipa Press
No drama here.
Even though Clint and Dina Eastwood announced that they were separating after 17 years of marriage last week, the brunette beauty is speaking out in support of her husband.
She took to Twitter to vent her frustrations regarding negative feedback on the social media site and tried to put the name calling and rock throwing to rest.
"I don't like reading negative things about Clint," she wrote. "He is a wonderful, good natured, brilliant person. No matter what, I attest to that."
Now that's a powerful message, short and to the point.
She also tweeted a cryptic message last week that read, "Time and truth go hand in hand. I try to spend TIME being positive while the TRUTH percolates. What do YOU do to patient when you're antsy?"