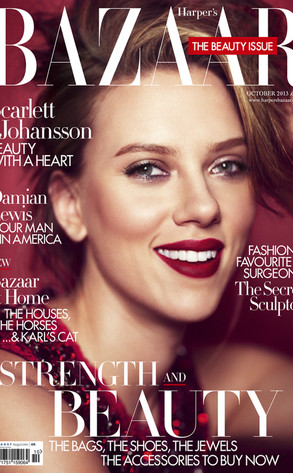 Alexi Lubomirski/Harper's Bazaar
Scarlett Johansson is putting her stamp of approval on who she thinks would make the best next President of the United States.
The actress, who graces the cover of the October issue of Harper's Bazaar U.K., explained that Hillary Clinton was the ideal candidate.
"I think Hillary Clinton would make a wonderful president. I think we could only benefit from having someone in office who has been a mother; women have a different perspective and appreciation of humanity because of that maternal instinct."
She added, "It can only be a step forward."