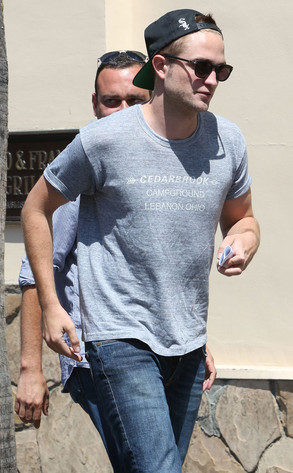 INFphoto.com
The race for the role of Christian Grey in the film adaption of Fifty Shades of Grey was filled with some of Hollywood's most famous men.
And while many were rumored to be considered for the lead character, Bret Easton Ellis is taking to Twitter to debunk some of the reports.
In fact, in a series of tweets the American Psycho writer and friend of Fifty Shades author E.L. James, he revealed that none other than Robert Pattinson was in the running to portray the 27-year-old billionaire.
"E.L. James and I were at Rob Pattinson's house when she admitted that Rob was the first choice for Christian," he confessed.
"Ian Somerhalder never in running," he added. "Matt Bomer was never in the running."
He concluded his candid chat about the erotic novel's film adaptation by saying, "When E.L. James asked me who I thought should be Christian I said 'James Deen, of course' and then she shoved me. We were both very wasted."