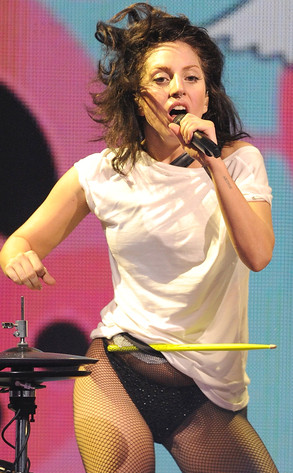 Dave J Hogan/Getty Images
Lady Gaga let her natural brunette locks fly free.
The superstar singer decided to say sayonara to her hair piece while premiering 7 unheard tracks from her upcoming album ARTPOP at the iTunes Festival at London's Roundhouse today.
After snatching her wig off on stage during her performance of "Sex Dreams," Gaga encouraged her fans to do the same. "I knew I had to show you what's underneath all of the theater."