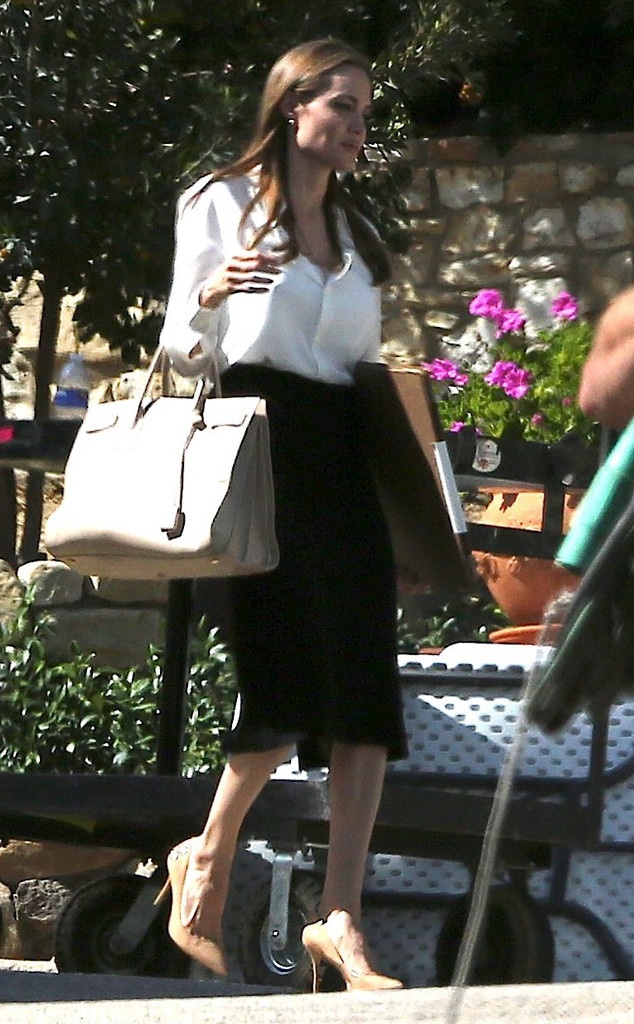 X17online.com
Angelina Jolie has returned to doing what she loves.
For the first time since announcing that she underwent a preventive double mastectomy in May, the award-winning actress was spotted back at work today.
Jolie was seen on the set of Unbroken, a new film written by the Coen Brothers that she is directing. The movie is a chronicle of the life of Louis Zamperini, an Olympic runner who was taken prisoner by Japanese forces during World War II.
Andreas Rentz/Getty Images for Paramount Pictures
Brad Pitt's fiancée looked business chic, arriving in a black pencil skirt, white blouse, nude heels and a large handbag.
Jolie's surgeon, Dr. Kristi Funk of the Pink Lotus Center, was featured on the cover of the September issue of Los Angeles magazine, where she discussed the star's brave choice for the first time.
"She is intensely private, but she calculated the moment when she would be ready to reveal something so personal," Funk said, adding that the mother of six "waited to find the perfect timing in her personal and professional life, but I think most importantly in her soul."
Jolie revealed the news by penning an op-ed for the New York Times.
In the deeply personal and shocking piece, she stated that she underwent the procedure in February after doctors discovered she carried the "'faulty' gene" BRCA1 and had roughly an 87 percent risk of contracting breast cancer.