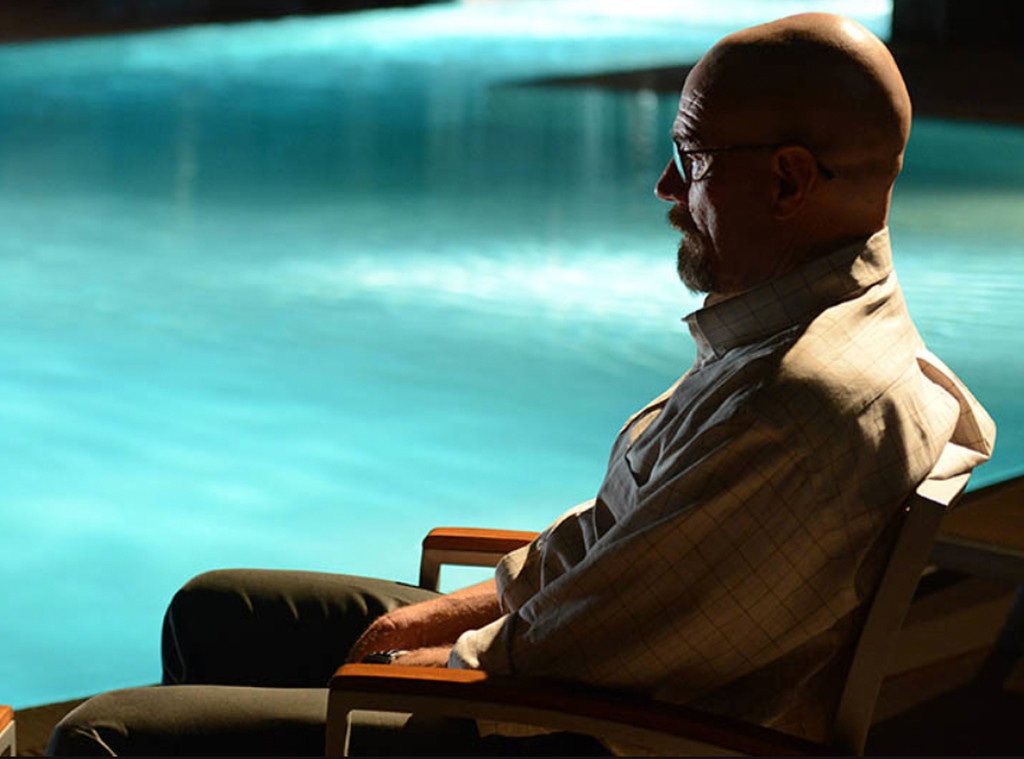 Ursula Coyote/AMC
WARNING: There are MAJOR spoilers ahead from Sunday night's all-new episode of Breaking Bad! Read at your own risk.
Another week, another mind-blowing episode of Breaking Bad.
Once again the AMC smash drama left us on the edge of our seats and biting our nails for the entire 42 minutes and in a surprising twist, Walt (Bryan Cranston) was not the most ruthless character of the episode. Cue the dramatic "dun dun duuuun" music.
In "Rabid Dog," Jesse (Aaron Paul) has decided to team up with an unlikely ally in hopes of burning Walt's reputation, good fortune and happiness to the ground. Unfortunately for him, the forever-cunning Walt is, and always will be, ten steps ahead. 
Walt comes home, with his vending machine gun locked and loaded to find his house filled with gasoline but Jesse is nowhere to be found. Mr. White is under the impression that his former partner had changed his mind halfway through his cocaine-fueled rage, but in reality Hank (Dean Norris) caught Jesse in the act and miraculously talked him into coming home with him. (Side-Note: Watching Hank buckle up Jesse was an oddly sweet moment.)
With Jesse as the newest threat to exposing all of their dirty secrets, both Saul (BobOdenkirk) and Skylar (Anna Gunn) suggest that if/when Walt finds Jesse, he should put down his once-loyal companion for good. Walt flat-out refuses to entertain that Old Yeller-esque plan and through multiple voicemails, he pleads for Jesse to meet up with him and talk.
Meanwhile Hank has successfully coaxed Jesse to retell all of his Heisenburg-centric stories on-camera, making him one giant step closer to catching his slippery brother-in-law. To make matters even more jaw-dropping, Jesse agrees to wear a wire and meet up with Walt in a plaza. Just as Jesse was walking over to have his fake heart-to-heart, he deviates from the plan (thinking Walt was trying to put a hit on him) and calls Walt from the nearby payphone.
"Nice try asshole," Jesse taunts. "Next time "I'm going to get you where you really live." Hank is furious with Jesse for abandoning the plan, but Jesse is confident that they will be able to catch him in the act and finally nail his meth-making ass. As the hour comes to a close Walt makes a bold career-resurrecting move and calls arguably the most terrifying character in Breaking Bad history. "Todd. "I think I might have another job for your uncle," Walt says. 
PHOTOS: Breaking Bad's OMG moments
What did you think of "Rabid Dog"? Are you happy to see Jesse finally stand up for himself? Are you Team Hank or Team Walt? Cook up your thoughts in the comments below!