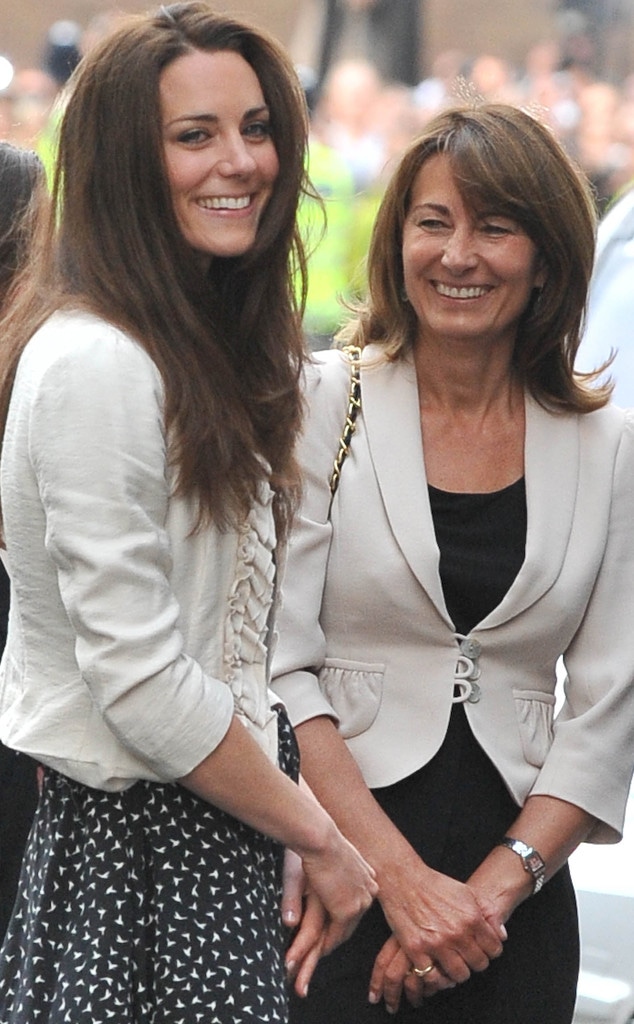 George Pimentel/WireImage
Carole Middleton has got her daughter's back.
During the time Prince William seemed to be procrastinating about putting a ring on Kate Middleton's finger, her mom was reportedly pressing the royal about his future plans with her daughter. 
In the new book, Kate: The Future Queen by Katie Nicholl, Carole was said to be "jittery" that the couple was not engaged yet, and took Prince William aside to question him about it, according to the Daily Mail.
The two purportedly met up when the prince visited the Middleton family right before Christmas in 2009, and Carole "expressed her fears" to him.
Ever the gentleman though, the Duke of Cambridge helped ease Carole's anxiety by assuring her that an engagement and marriage were in the near future, that he and Kate hoped to have children, and that Carole would be "fully involved" in the upbringing of her future grandchildren.
The following November, Prince William popped the question to Kate. 
James Whatling / Splash News
And it looks like he also stuck to his word when it came to the couple's first child together.
Following Prince George's birth, Carole has remained closely by the couple's side, helping them out tremendously with their baby boy as somewhat of a live-in grandmother.
The Duchess of Cambridge even mentioned that "grandma" was taking care of their little one while she made her first public appearance since his birth at the Ring O'Fire ultra-marathon in Anglesey Friday.
The book also makes claims about how Kate decided to attend St. Andrews at the same time Prince William did, turning down her first choice school, Edinburgh, to supposedly follow her future hubby.