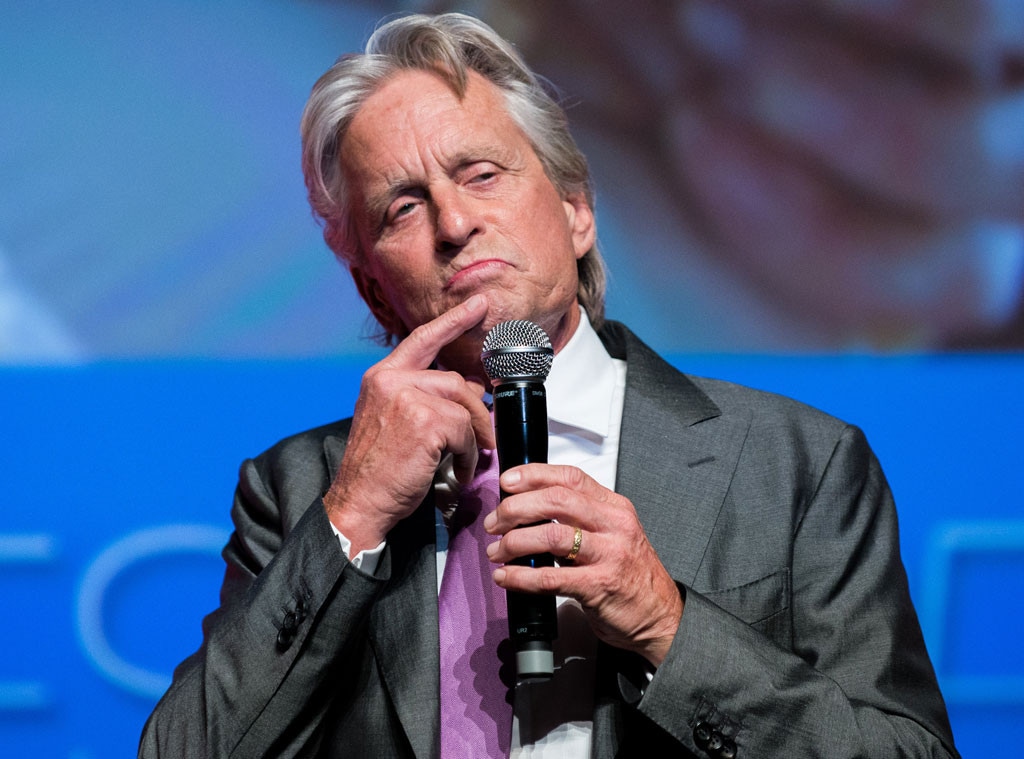 Francois G. Durand/WireImage
Old habits die hard—and sometimes not at all.
Michael Douglas was still wearing his wedding ring Friday at the 2013 Deauville American Film Festival, two days after he and Catherine Zeta-Jones revealed that they had separated after 13 years of marriage.
The festival in northern France opened tonight with a screening of Douglas' latest movie, the HBO-produced Liberace biopic Behind the Candelabra. Director Stephen Soderbergh is also there in support of the film, which is nominated for 14 Emmy Awards, including nods for Best Lead Actor in a Miniseries or Movie for both Douglas and Matt Damon.
Douglas was already in Europe when reps for him and Zeta-Jones confirmed that they were "taking some time apart to evaluate and work on their marriage."
He was out on a yacht off the coast of the Italian island of Sardinia over the weekend, and then he had dinner at La Petite Maison in Nice, France, on Tuesday night with several male friends.
With Douglas living at their Central Park West residence in Manhattan, Zeta-Jones has remained at their estate in Bedford, N.Y., where she enjoys golfing and horseback riding and frequents a local stable.
They have two children together, 13-year-old son Dylan and 10-year-old daughter Carys.
A source told E! News this week that Douglas spends time with the kids but primarily moved out of the Bedford mansion 18 months ago and for a time stayed in a converted barn on a pal's property a few miles away.