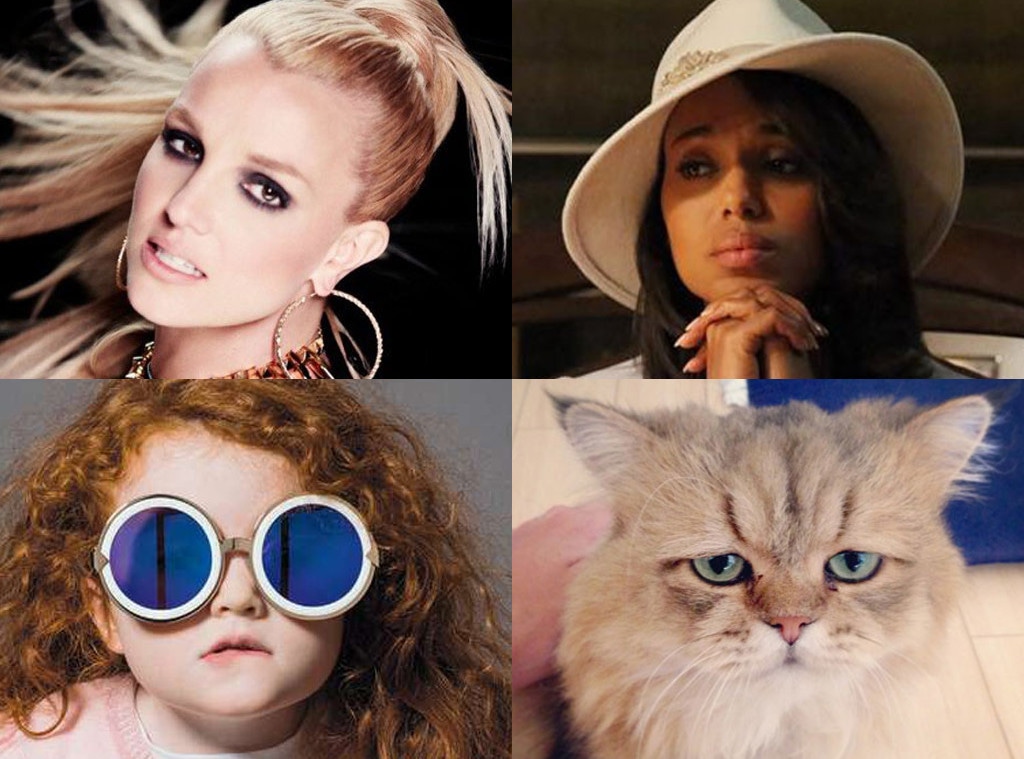 Tumblr; Twitter; ABC; KAren Walker
This week in pop culture, Miley Cyrus twerked. 
Did anything else happen? If so, we must have missed it. The star formerly known as Hannah Montana shed her old Disney image (and, ya know, most of her clothes) and grinded on anything that moved at the MTV VMAs. 
Lots of people thought it was the worst thing to happen, ever, in the world. But it wasn't.
Because there's a new YouTube craze called the "Gas Pedal" dance.
That said, there were lots of good things that happened this week:
Scandal is almost back and we can't stop screaming ("IT'S HANDLED!"). Something called the Megaburgerpizza is real and exists. And the countdown to Britney Spears is officially on (17 days and counting...)
Plus, we have recommendations for new movies, music and podcasts that you need to check out right now.
We've rounded up our 10 favorite things in pop culture this week for another installment of The E! List. So get to clicking through the gallery and see what else awaits you.