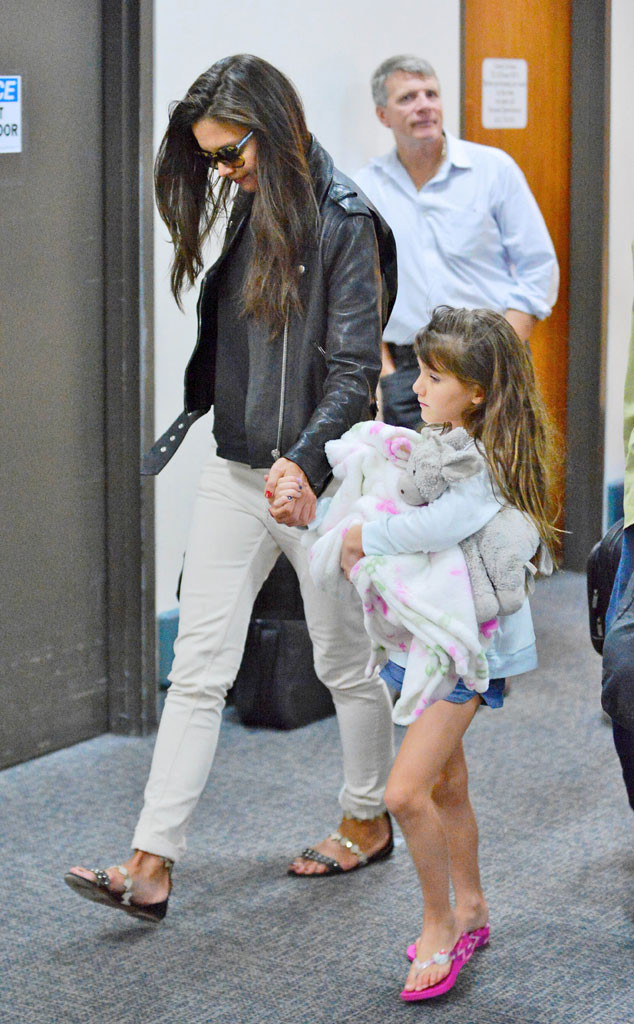 Dean/NPG.com
Who wants to bet that Suri Cruise, as she does with everything else she wears, will totally rock a stylish cast?
The 7-year-old has broken her arm, a rep for Katie Holmes confirmed to E! News Friday, adding that the actress' daughter with ex-husband Tom Cruise "is doing fine."
No explanation was given as to how the child suffered the injury.
Suri, who has been taking gymnastics lessons for several years, was spotted with her mom last week in Cleveland, Ohio, where Holmes is shooting her latest film, Miss Meadows.