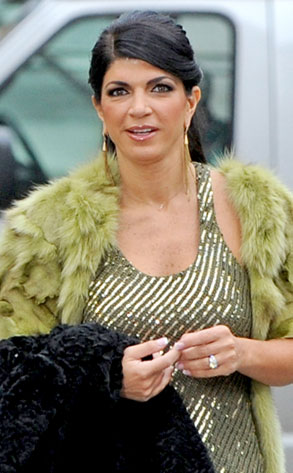 Bobby Bank/WireImage.com
Teresa Giudice and husband Joe may be dealing with legal troubles, but the Real Housewives of New Jersey star insists an event held on Thursday was not an attempt to raise money for their defense fund.
"Tonight's appearance at Maliblue is just a meet & greet w/ fans," Teresa tweeted upon learning of the rumors. "I just heard that some of the workers there wanted to support me and that is very sweet & I appreciate it, but if anyone wants to support me, please do it by donating to a charity I love: @NephCure. Xx."
The speculation apparently derived from a press release that reportedly stated that the event was designed "to help pay any fines or other restitution that Teresa and Joe are ordered to pay."