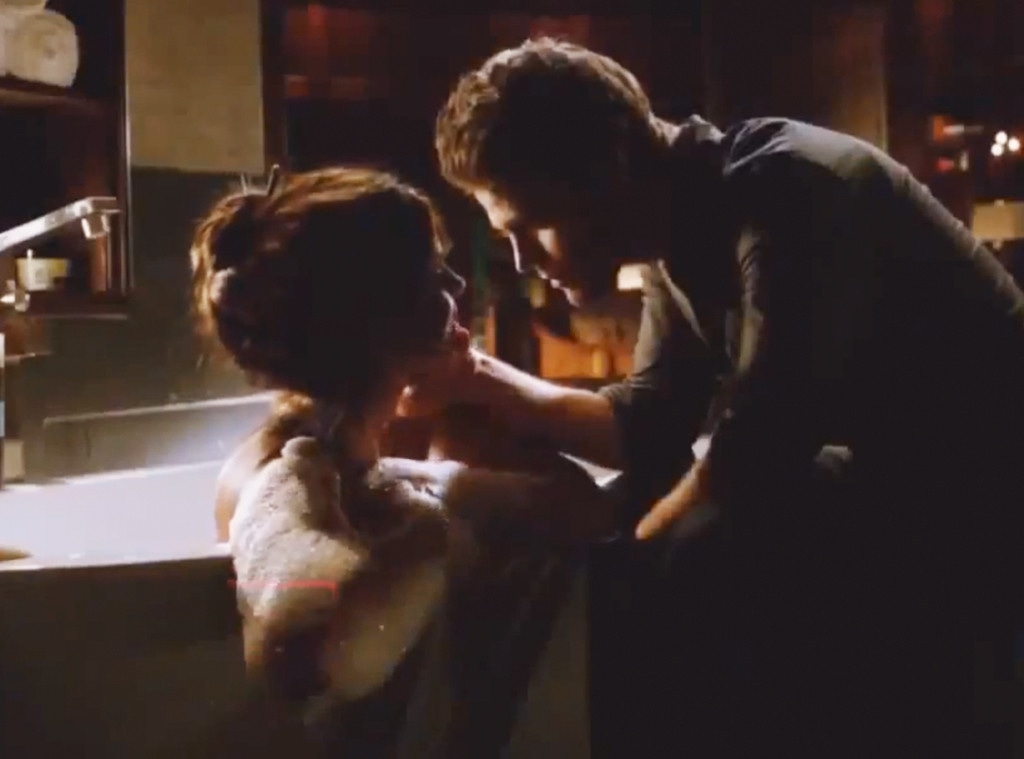 YouTube/The CW
This season, the rules have changed.
Our favorite vampires, Elena (Nina Dobrev), Damon (Ian Somerholder) and Stefan (Paul Wesley), are back and sexier than ever in their new promo for The Vampire Diaries' fifth season. With new faces and new surprises headed our way, we're currently counting down the seconds until we can be reunited with our bloodsucking Mystic Falls family.
After watching the 30-second video we now have so many heart-pounding questions! Could Stefan (Err, we mean Silas?) be developing feelings for our newly humanized Katherine? Why is Jeremy (Steven McQueen) in a fight and whose ass is he kicking? Will Damon find out about Silas' doppelganger switch-a-roo? And of course who crashes their car into the telephone pole?
Unfortunately we're going to have to wait until Oct. 3 to find out! Watch the blood-filled new promo above to hear some swoon-worthy Delena "I love you's" and find out what Katherine has been up to in her new human life. And of course we're treated to some of Damon's classic snark that we all know and love: "If I have to hear doppelganger one more time, I'm going to have to learn how to spell it."
Don't miss the season five premiere of The Vampire Diaries Thursday, Oct. 3 on The CW.