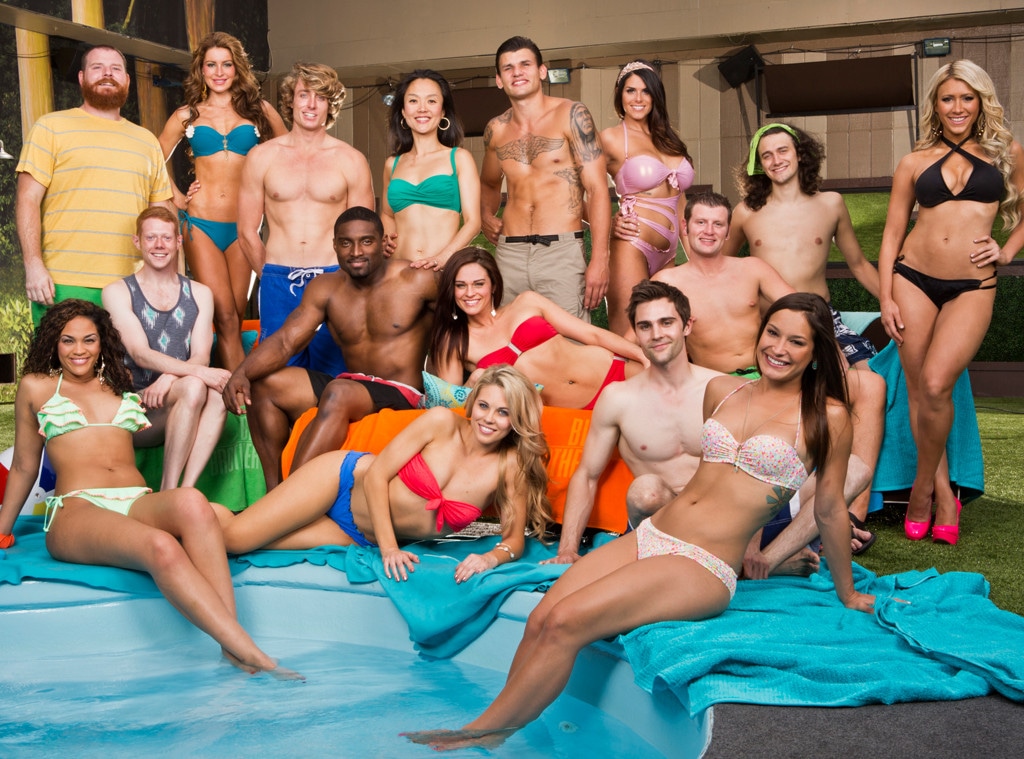 Cliff Lipson/CBS
WARNING: The following post follows spoilers from Thursday night's episode of Big Brother. So don't read it and then be surprised if you are spoiled. That's lame. If you have already watched the episode or don't care about finding out who got evicted, continue reading…
It's the episode of Big Brother we've been waiting for since those live feeds showed us the true colors of certain housemates. And the fact that we can say "controversial remarks" in the headline and be talking about more than one person says more than enough about season 15 of Big Brother.
Tonight, Aaryn Gries was the latest evictee, which meant she had to answer to host Julie Chen about her racial remarks heard on the live feed back in the beginning of July.
During the first few weeks of the season, Gries was overheard telling Asian contestant Helen Kim to "go make rice," and later quipped, "I probably look like a squinty Asian right now." Gries also said how "no one's going to vote for whoever that queer puts up" while addressing gay housemate Andy Herren. Basically, just a class act all around.
Tonight, Chen grilled Gries about those statements in the post-eviction interview, and her defense was iron tight. Just kidding, she blamed where she's from for her personality.
"Being southern, there is a stereotype. I was taken out of context," Aaryn insisted. "I did not mean to come out racist." So Chen decided to read back some of those "out of context" statements to Gries. The look on her face as Aaryn realized how truly horrifying she sounded was priceless.
"I do not remember saying those things," Aaryn semi-whined. The crowed actually laughed at her. Like, in a cruel, sarcastic manner. They weren't buying the innocent act one bit, either.
Finally, Aaryn went on to blame the state of Texas and her upbringing for her racist behavior, saying it was all a joke. The only downside to Chen's grilling was that she couldn't yet reveal to Aaryn that she was dropped by her modeling agency. Now that would've been delicious.
What did you think of tonight's eviction? Did Aaryn get what she deserved?