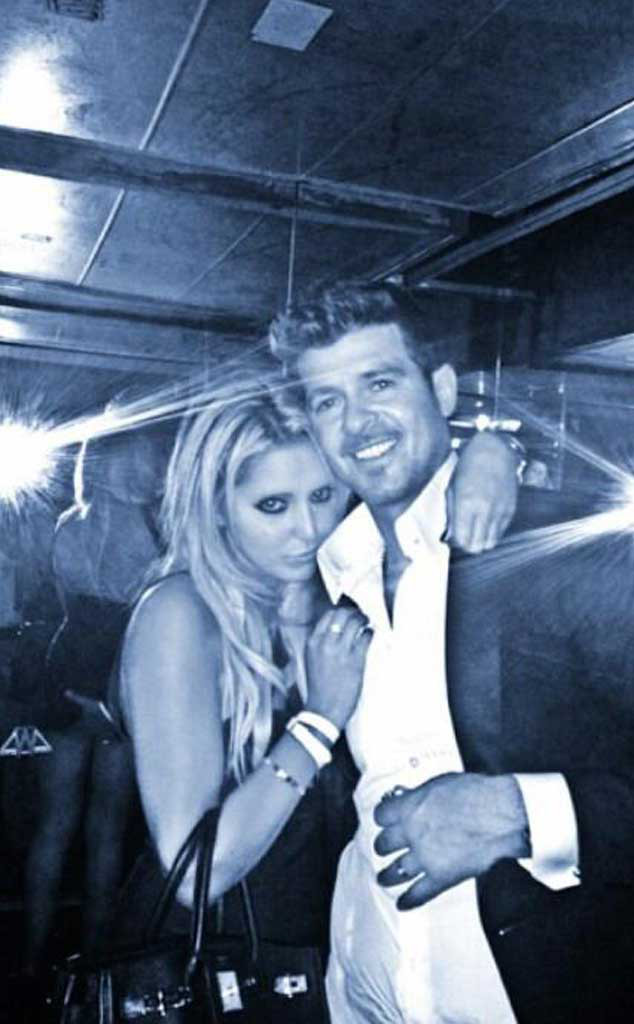 Twitter
We have a runner-up to Miley Cyrus' foam finger for strangest-looking hand of the night at the MTV Video Music Awards.
The day after the show, an obviously concerned Twitter user tweeted a photo of Robin Thicke posing with an unidentified fan that looked entirely normal—except for the unintentional 360-effect that the tweeter made sure to point out to Thicke's wife, Paula Patton.
"@PaulaPattonXO look at the reflection girl," Jen Leadley, whose profile states that she's in the U.K., tweeted along with the pic.
In the photo, it appears that we can see Thicke and the young lady's backs reflected in a mirror—and his hand looks questionably close to her butt.
If that's even his hand, and not someone else lurking back there. If that's even their backs!