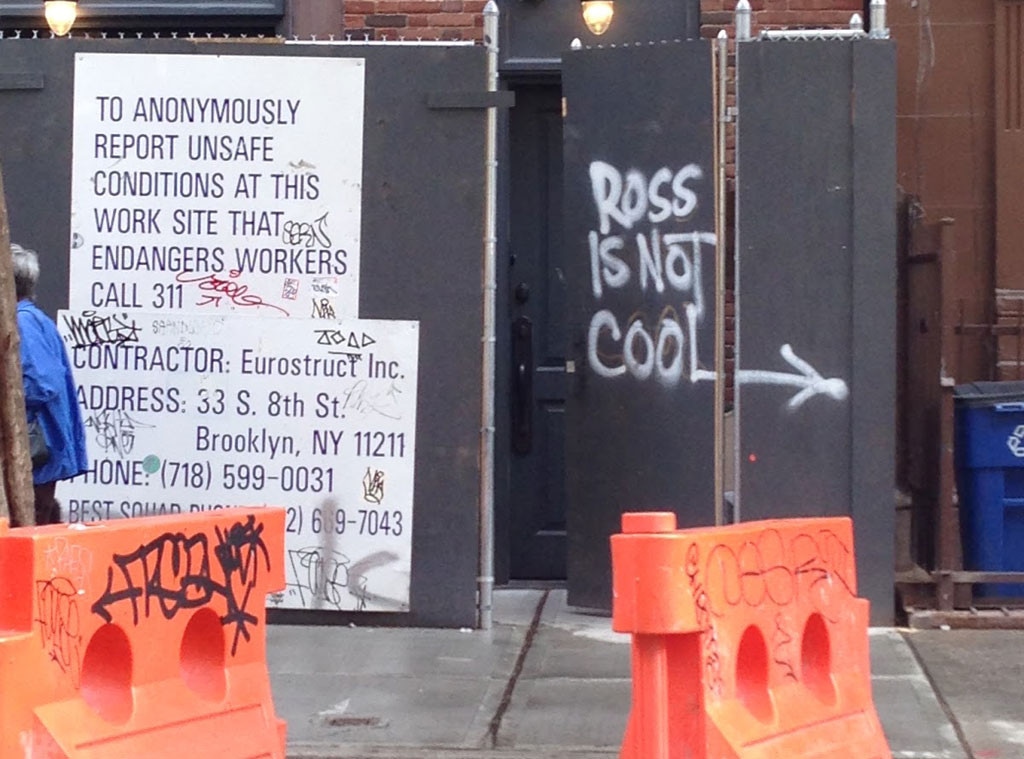 Courtesy: evgrieve.com
Clearly, some New Yorkers are not familar with the famous "Pivot!" episode on Friends.
David Schwimmer, known for his role as Ross Gellar on the popular sitcom, was on the receiving-end of a hurtful (and extremely inaccurate, in our opinion) message. Someone chose to spray paint a graffiti message that read "Ross is not cool" with an arrow on the construction fence surrounding Schwimmer's East Village townhouse, which is undergoing renovations.
According to the community blog evgrieve, construction workers painted over the graffiti quickly.
Although the message is extremely painful for devoted Friends fans (sure, Ross had his uncool moments but we loved it!), it seems like the anger behind it was not so much directed toward TV's favorite paleontologist, but more so geared toward Schwimmer.
East Village locals are reportedly angry with the actor, who purchased the beautifully preserved 1852 Tuscan-inspired townhouse a couple years ago, for choosing to have it demolished so that he could build a new townhouse, better suited to his liking. EV Grieve has been tracking his neighbors' disagreement with his decision since building plans were announced.
His rep had no comment.

We would suggest that maybe Schwimmer throw a little soiree at his place to ease the tension with his neighbors, but that didn't seem to work for Ross in similar circumstances, either.
Where's Phoebe when you need her?