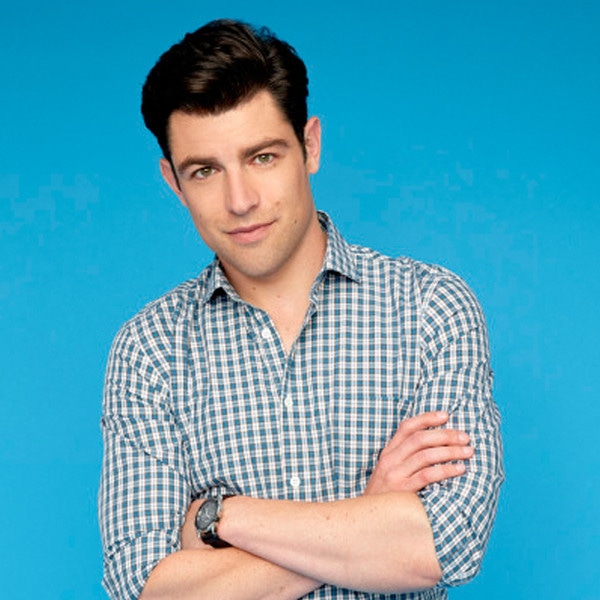 Fox/Alexei Hay
New Girl executive producer Dave Finkel put Schmidt's (Max Greenfield) love triangle situation in perfect terms: "He's in a pickle!"
In this exclusive first look at season three, Greenfield, Hannah Simone and the writers talk about how they're handling the big Schmidt cliffhanger from the season-two finale.
In case you forgot, Schmidt's ex-love Cece and his new love Elizabeth (Merritt Wever) both asked him to choose which one he wanted to be with. His response? A swift turn on his heels and an all-out sprint away from the ladies. Smooth. Worse than Nick (Jake Johnson) moonwalking away from confrontation? Discuss.
For his part, Greenfield doesn't think that whole "choose me, love me" situation was fair.
"I don't think he likes being put in a position of 'you should choose' and make such an emotional decision just on, like, a 'you choose now!' I don't think that's appropriate," he says. "I think he's going to say, 'guess what? I don't choose any of you. I choose myself!'"
Whatever he chooses,  Liz Meriwether is ready to make it a very fun season for New Girl and Schmidt fans.
"I wanna really like, delve into the Schmidt-Cece thing," she says. "I honestly don't really know what the future is for them."
We can't wait to find out. Watch the exclusive video below and tell us who you feel Schmidt should choose.
Don't miss the season three premiere of New Girl Tuesday, Sept. 17 on Fox!