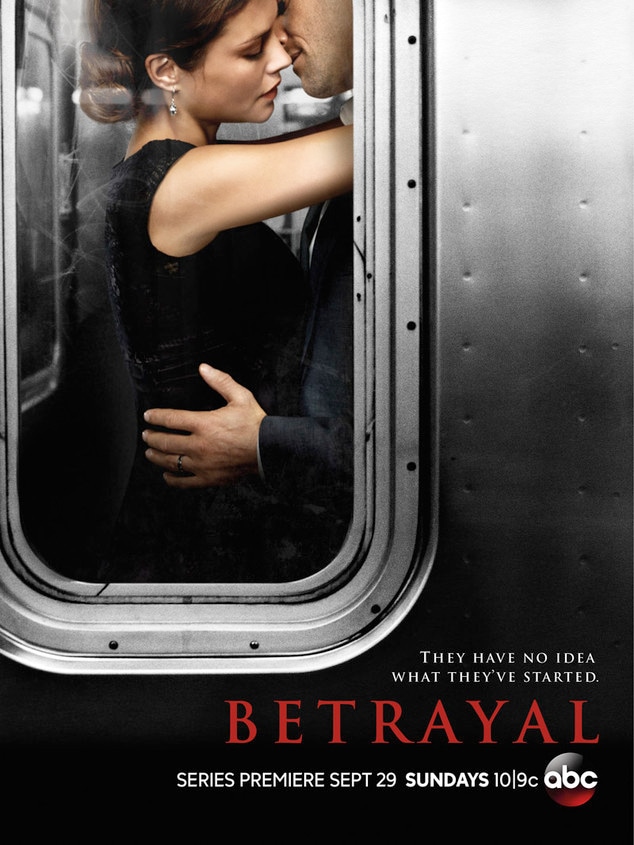 ABC
The tagline on this exclusive first look photo for ABC's new drama Betrayal reads: "They have no idea what they started."
Well, whatever they started, it looks pretty hot.
Betrayal stars Hannah Ware as Sara, a beautiful photographer who starts an affair with Jack (Stuart Townsend), a lawyer for a very powerful family. Based on this photo of the two of them having a romantic tryst in what appears to be a subway car, there is no way those two can stay away from each other. Unfortunately, Sara later finds out that her husband Drew (Chris Johnson) is prosecuting a murder suspect who is being defended by her lover Jack. Talk about being stuck between a rock and a hard place, eh? But when your husband and lover look like those two, do you really want to get unstuck?
James Cromwell (American Horror Story: Asylum), Henry Thomas and Wendy Moniz also star. Watch the trailer for the new drama below and tell us if you're digging the freshman series.
Betrayal bows on Sept. 29 on ABC.