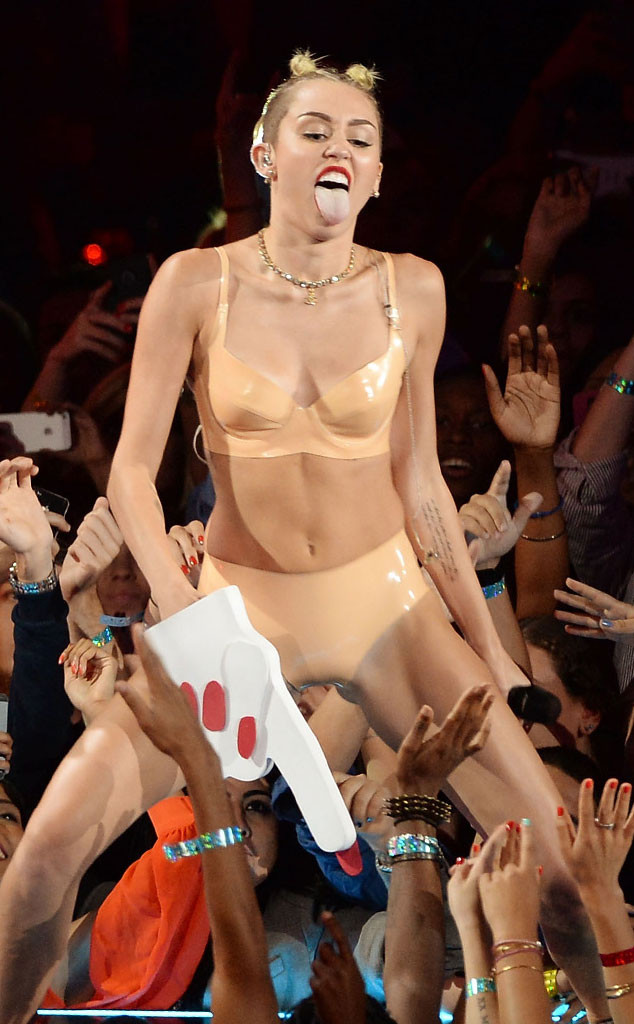 Theo Wargo/WireImage
Miley Cyrus, the she-devil demon sent from the Underworld to perform her "hoe" twerking at the 2013 MTV Video Music Awards and bring about the moral decay of society, has not yet been taken to task for her most grave sin of all: desecrating the sacred foam finger.
This according to Steve Chmelar, the man who (maybe) invented the foam finger.
A 16-year-old Chmelar is said to have created the original "No. 1 Hand" from papier mâché and spray paint in his parents' garage in Ottumwa, Iowa, in 1971. He used it to show his support at a high school basketball game ("It was pretty popular at the game," he brags).
Fast-forward four decades to this past weekend's VMAs, where Miley pranced around onstage in a flesh-colored spandex number and became digitally intimate with a foam finger (designed by Lisa Katnic, in this case). And that is not—NOT—how Chmelar intended for the finger to be used.