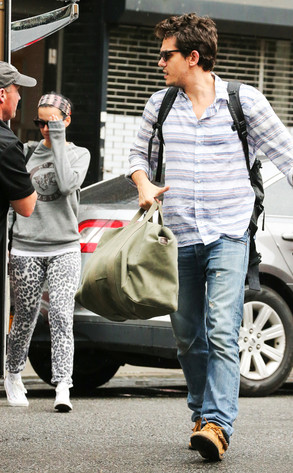 PacificCoastNews.com
Katy Perry is clearly John Mayer's No. 1 fan.
So much so, it seems, that the "Roar" songstress decided to join her man on his tour bus in New York City as he made his way to Long Island for a show on Wednesday.
A source tells E! News the duo was seen leaving the SoHo Hotel with a small security team. Mayer had some guitars and Perry had a small backpack.
Of course, this is just the latest example of the gal being an awesome girlfriend.
After all, the song "Who You Love" on Mayer's just-released album, Paradise Valley, is a duet between the two.