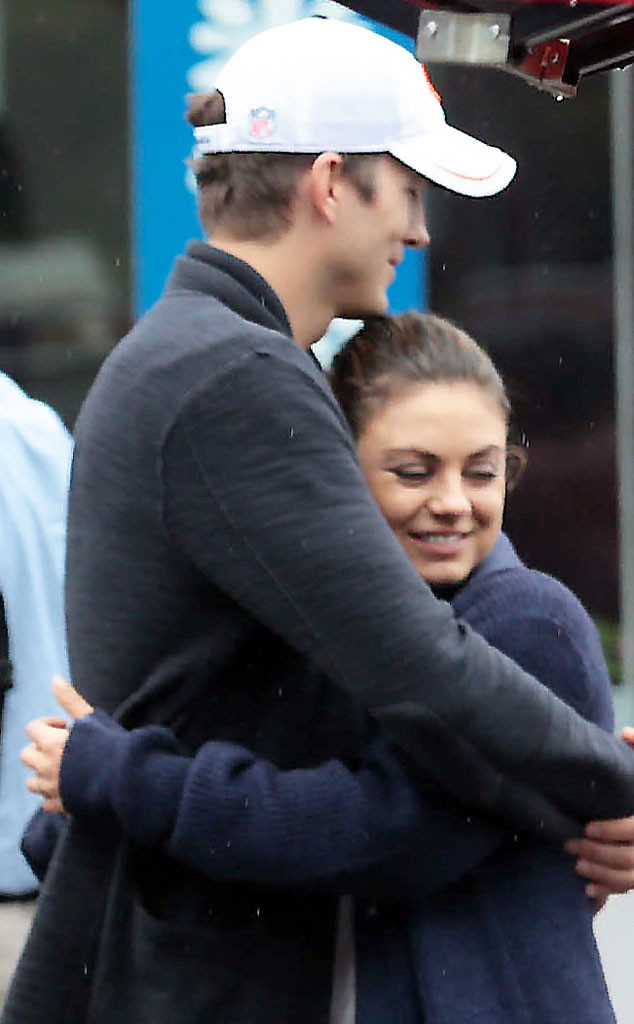 X17online.com
Ashton Kutcher and Mila Kunis are taking their love to new heights…literally!
The Hollywood couple took time out of their jam-packed schedules for a little adventure in Beijing.
Before they climbed the Great Wall of China, the adorable twosome shared some PDA with one final hug in the misty streets.
Kunis, who looked a little nervous before the long trek, sported a navy cardigan, black shorts and white tennis shoes. Kutcher, on the other hand, looked ready for a full-on workout with his Chicago Bears hat, cargo shots and orange running shoes.