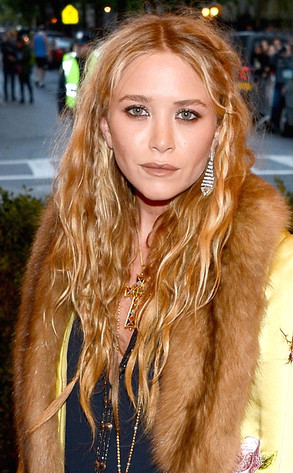 Larry Busacca/Getty Images
No doubt about it: Mary-Kate Olsen is a horse diva.
The actress and entrepreneur's mount, Marvelous, was victorious in section B in the Local Hunter sections at the 38th annual Hampton Classic Horse Show this past Sunday in Long Island, NY.
Per the show's website, a total of 46 horses competed in the two professional A and B divisions. Marvelous, ridden by James Anderson, came in first place.
According to the New York Post, Olsen was in attendence to receive the award and was spotted walking the grounds with her French banker beau, Olivier Sarkozy.