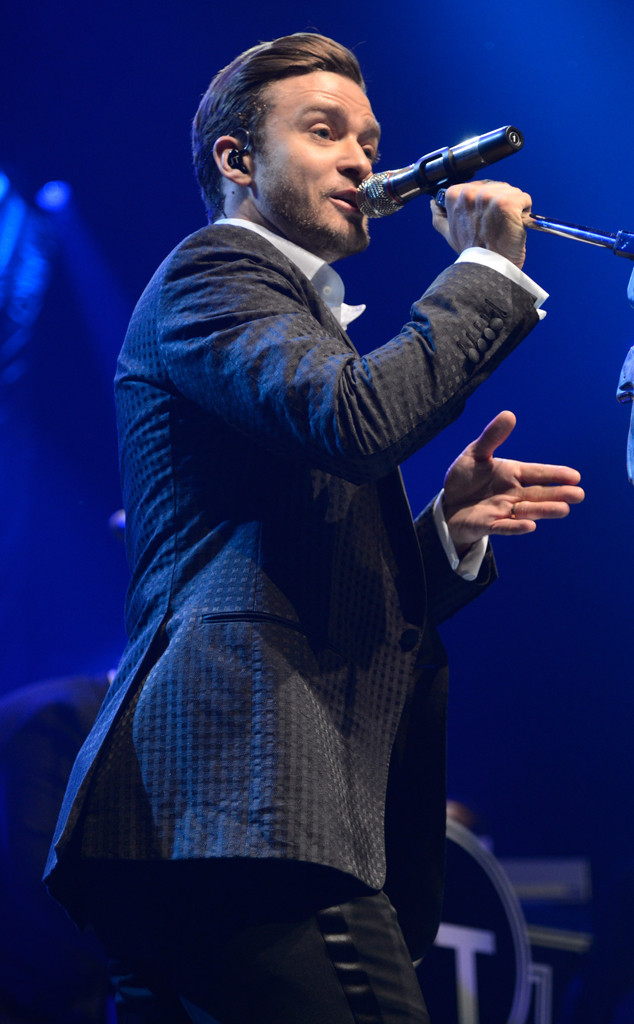 Courtesy: Kevin Mazur/WireImage
It's not every day that Justin Timberlake comes to Hoboken, N.J., but when he does, you better believe people take notice!
On Wednesday, Aug 28, J.T. invited fans to Maxwell's, a legendary club in the NYC suburb that closed its doors July 31, for a one song performance. "Let's Take Back the Night," he tweeted. "150 get in. See you there!" And New Jersey sure gave the Southern superstar a warm welcome!
One local on the scene tweeted a picture of the crowds lining up outside the club, writing, "This is complete mayhem. Pretty sure all of Hoboken is here." But Katie Ritchey, one of the lucky 150, told E! News exclusively that getting to experience such an intimate performance was "SO worth standing for 4 hours in line in the drizzle!"