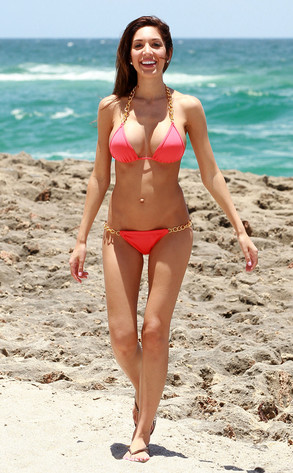 Ralph Notaro / Splash News
Yes, this is really happening.
Teen Mom star Farrah Abraham decided to put together an Amazon wishlist and—wait for it—is asking her fans to purchase the items she has selected. And they're not cheap, either!
Farrah's wishlist includes a $1,489 bookcase, a $100 toaster, a $1089 pair of glitter pumps, a $700 coffee table, a $900 Sherri Hill dress and a dining table worth $1,299, just to name a few. All together (including gift ideas for her daughter Sophia), the 22-year-old is asking for nearly $11,000 worth of stuff.