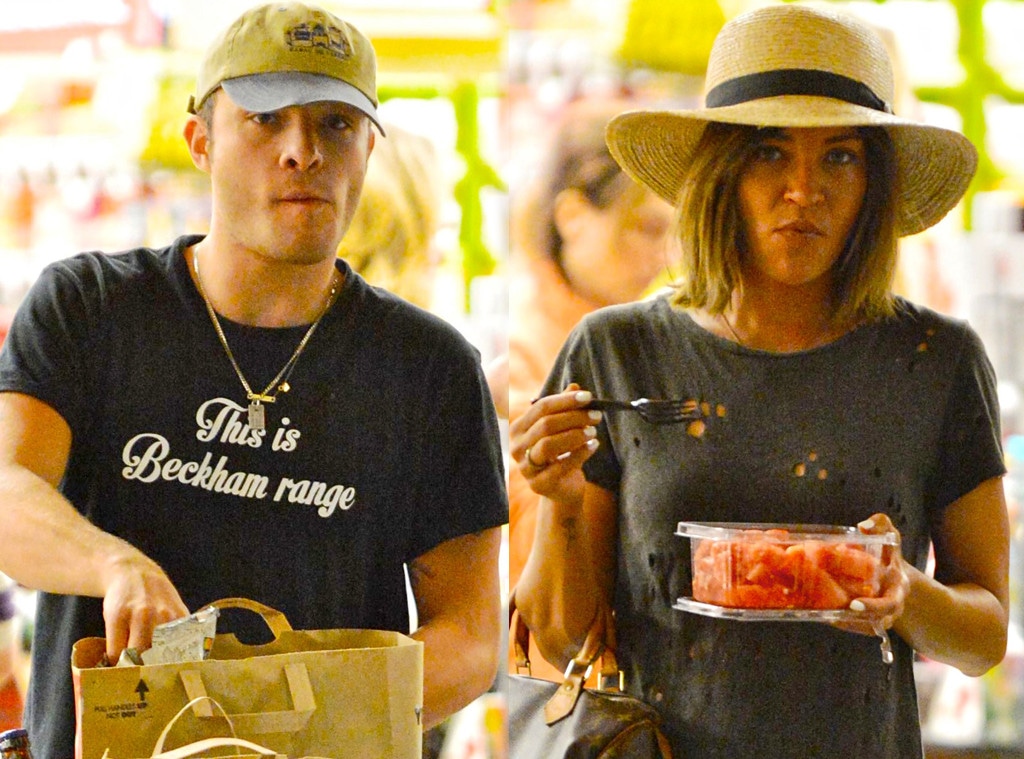 Dean/NPG.com
Either Ed Westwick and Jessica Szohr decided to get back together or they're just playing nice.
The on-again, off-again couple, who was currently broken up as far as their relationship status was concerned, was spotted grocery shopping together at a Whole Foods market in West Hollywood on Sunday.
However, the Gossip Girl costars made sure to play coy, and never presented an opportunity to be photographed together, walking in and out within minutes of each other.
Sneaky.
Each celeb was dressed super cazh for their errand outing.
Westwick wore light denim jeans with a baseball cap and black T-shirt that said "This is Beckham range" as he pushed a full cart of groceries. Meanwhile, Szohr, who was snacking on some watermelon, looked hipster-chic in a ripped dark gray shirt with boyfriend jeans, a straw hat and large Louis Vuitton handbag.
Additionally, a source tells E! News that the duo was eating sandwiches together at Jersey Mike's in West Hollywood on Friday.
The couple, who began dating in 2008, broke up in early 2010. Reports then claimed they were back on after being spotted all over Chicago for Lollapalooza "definitely acting like a couple" later that year, however they never confirmed being exclusive again. Additionally, Westwick dished on being a single man in June 2012.