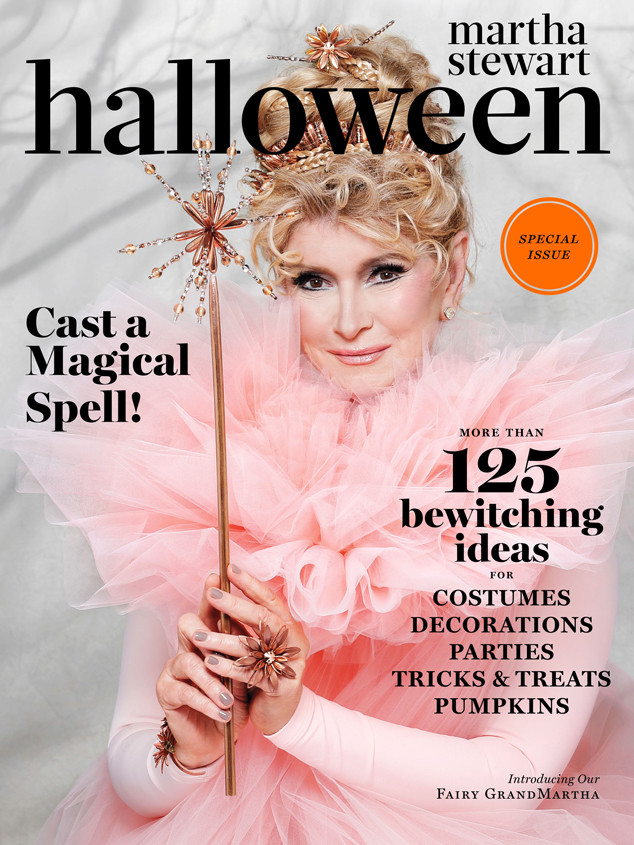 Martha Stewart Living Magazine
It may still be summer, but someone is getting ready for the next big holiday that's just around the corner!
Martha Stewart is getting all dolled up on the cover of her magazine's Halloween issue.
The media maven revealed a new look for her autumn makeover, and told People magazine that she was "transformed into Fairy GrandMartha."
Dressed in a pink tutu and leotard, and clutching her very own fairy wand of course, the 72-year-old looked positively radiant in her costume.
And it's not every day that we see Stewart all gussied up in a full face of makeup and an over-the-top bouffant.