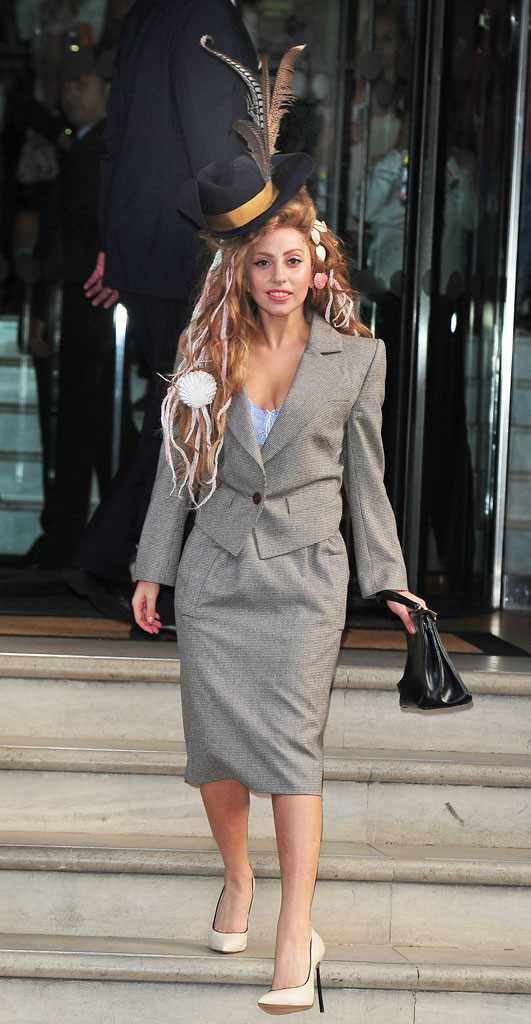 XPOSUREPHOTOS.COM
Here's something we don't say too often: Lady Gaga is covering up!
The "Applause" singer stepped out in London earlier today wearing a much more conservative look than her nearly-naked VMAs seashell bikini thong.
The 27-year-old was dressed up in a gray business skirt and matching business jacket over a lavender bra (still no shirt, of course!). Gaga completed her mostly-covered up look with nude heels, black bag and a wild black hat with tall feathers sticking out of it. Guess even formal wear is an opportunity for Gaga to make a bold fashion statement!