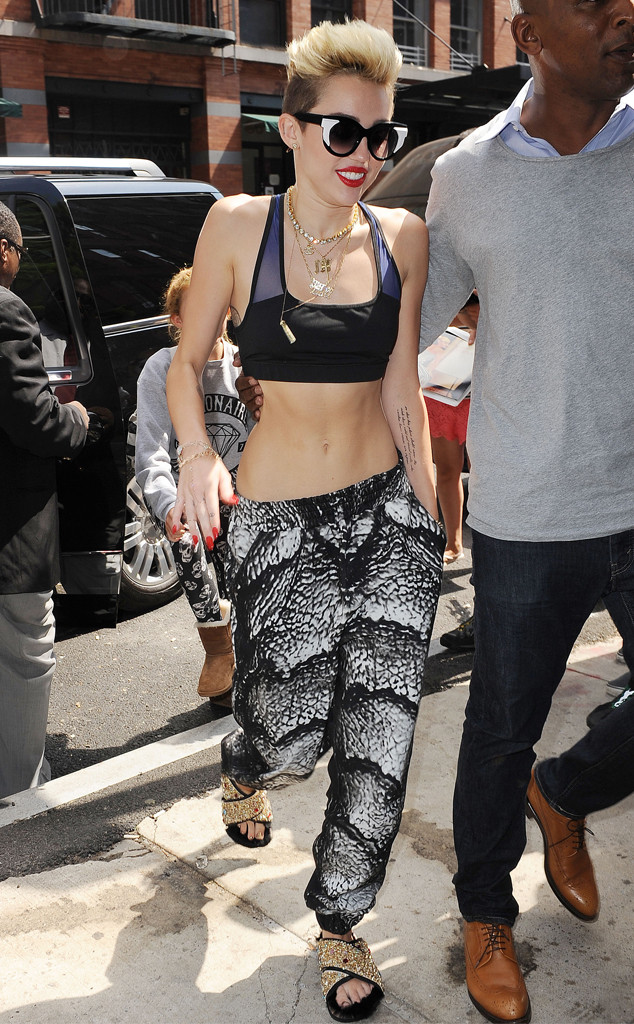 Humberto Carreno/startraksphoto.com
It goes without saying that Miley Cyrus has one hot body.
In fact, if this weekend's outrageous MTV VMA performance was any indication, it's safe to say that twerking does a body good. And while we're still buzzing about her scandalous outfit and provocative routine onstage with Robin Thicke, we're also quite envious of her toned figure and long lean limbs.
So how does Miley stay in such incredible shape? Pilates.
We tapped her instructor, Mari Winsor, for inside secrets to Miley's fitness routine and got the scoop on the star's regular sweat sessions.