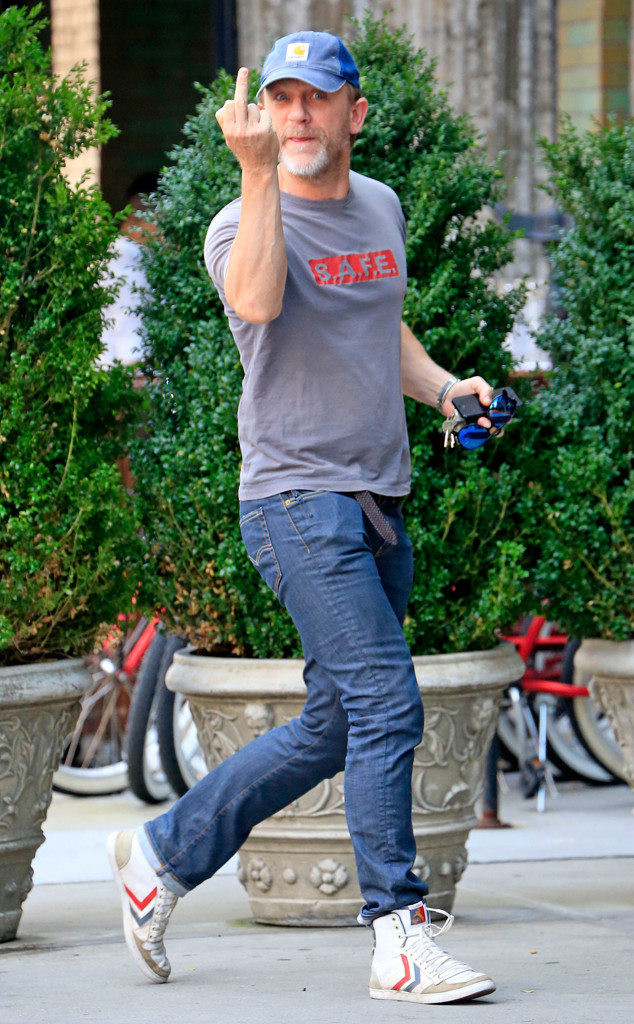 Splash News
Daniel Craig has a message for the paparazzi: Buzz off!
The Skyfall star flipped the bird at photographers in New York City earlier this week. Dressed casually in jeans and a T-shirt, the 45-year-old actor appeared to be in a foul mood as he left Gemma restaurant, located in Manhattan's Lower East Side.
Perhaps Craig merely wanted some privacy. After all, he recently refused to do a joint interview with his wife, Rachel Weisz, with whom he costars in Broadway's Betrayal. "People used to think I was particularly rude and obnoxious to journalists," he told Vulture. "I'm only rude and obnoxious to journalists who ask me stupid questions."
Weisz, 43, feigned surprise when she asked about their insistence on doing separate interviews. "That is strange, isn't it?" she said, referring to the publicist's demand. "I don't know why they did that."