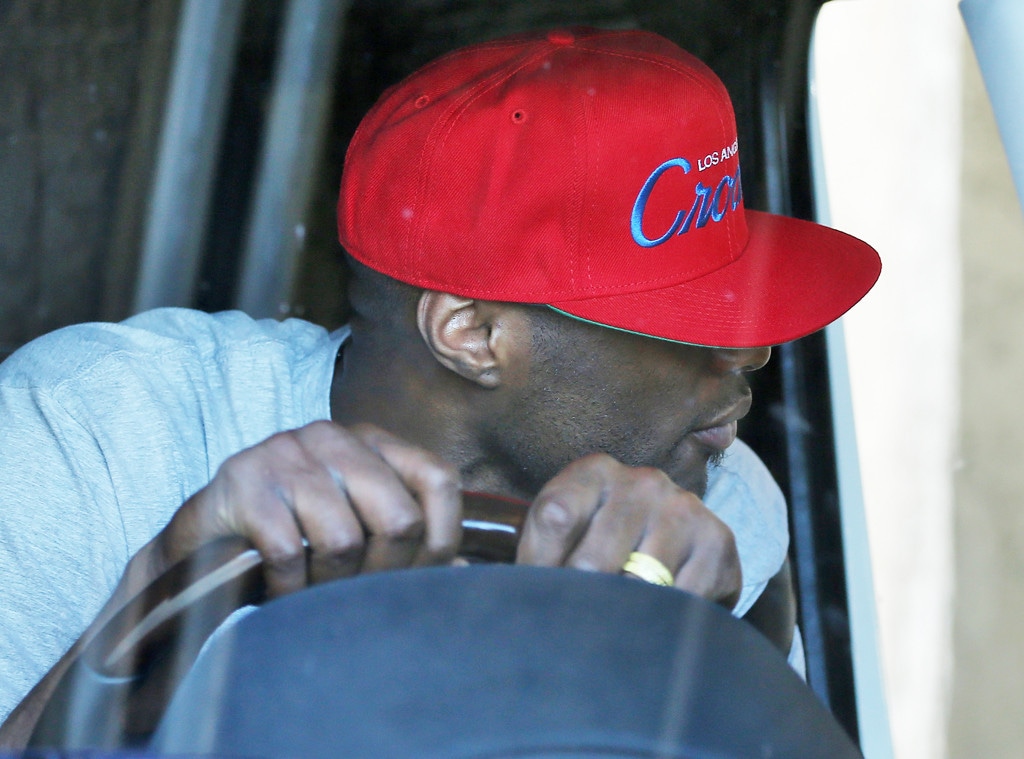 Clint Brewer / Splash News
Lamar Odom is not splitting up with Khloé Kardashian Odom. In fact, the pro basketball player was spotted Wednesday, Aug. 28, wearing a smile—and his wedding ring!
Lamar, 33, grabbed some grub at a Taco Bell location in L.A., looking unaffected by the still ongoing (and untrue) rumors that he was no longer in contact with his family and heading towards divorce.  
On Tuesday, Aug. 27, a source close to Khloé, 29, and her hubby of almost four years told E! News exclusively that despite constant media reports to the contrary, "Lamar was never missing," adding, "He has been with Khloé. They have never spoken to a divorce attorney."
Like her man, Khloé was spotted proudly wearing her wedding ring earlier this week. The E! star attempted to shield her face from the paparazzi as she left a gym on Monday, Aug. 25, but the giant sparkler on her left hand was impossible to miss!
As for what's really going on with Khlomar—made-up gossip aside? A close source to the situation says, "Right now, the family is focused on getting Lamar better."
—Additional reporting by Michelle Falls