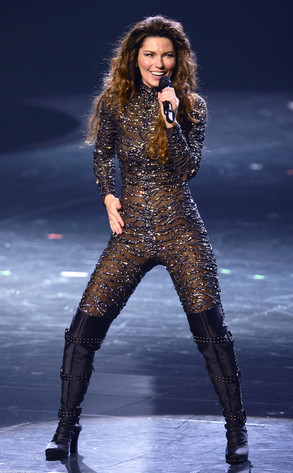 Jeff Bottari/Getty Images
Shania Twain has confirmed quite possibly the best news of the year.
The country crooner revealed in an interview with Rolling Stone that she's already got new music lined up for a new album and that she's currently in the process of seeking out the best producer.
The "Still the One" singer spoke with the music mag, from her Swiss château, of course, about the progress she's made in completing her forthcoming tracks.
"I'm pretty much there with my songs, I'm really just sitting on the fence in regards to a producer. So I'm listening to a lot of records, doing my homework there, and trying to determine who is the right match."